"Extra! Extra! Read all about it!"
New York Times named Kilmartin Castle 4th Best Place to Visit in the World in 2023.
Welcome to Kilmartin Castle
A Luxury Castle Stay With or Without Private Chef | It's Always Smarter to Book Direct.
A place where the present and past reconcile. Love for art, architecture and history exist together in Kilmartin Castle.
New memories are made within these old stone walls. Join us for a warm welcome, some wild swimming, and as much countryside fresh air as you can pack into a trip to the stunning West Coast of Scotland!
Kilmartin Castle is an imaginatively restored 16th-century Scottish castle.
Situated in wild and unspoiled Argyll on the breathtaking West coast of Scotland. Twenty-nine miles from Oban and six miles from the Crinan Canal, also known as Britain's most beautiful shortcut.
Kilmartin Castle has stood at the top of Argyll's ancient Kilmartin Glen, surrounded by standing stones, hill forts, and burial cairns for almost 500 years.
WE travelled around Scotland in 2014 and could not find a castle to stay in, that 'felt like a castle' inside.
When we found Kilmartin Castle in 2015, we left our jobs and set about creating the Scottish castle experience we had hoped to find as travellers ourselves. We completed our exciting restoration at the end of 2019, and now offer a Scottish castle experience unlike any other.
All of the bedrooms at Kilmartin Castle have private en-suites with walk-in rain showers. Some rooms have handcrafted copper baths and others their own wood-burning stove. An eclectic mix of antique furnishings, well-considered new and old reclaimed materials, as well as original art pieces, create a very authentic, yet soft and welcoming castle interior.
There are many ways to spend your time whilst staying at Kilmartin Castle.
With stunning walks, historic ruins, paddle boarding, kayaking, wild swimming, fishing, mountain bike trails, eating out, distillery tours, and even island hopping.
The Kilmartin Museum celebrates the many ancient treasures found in Kilmartin Glen with archaeological digs and events happening all year round. Having received a £8m grant to expand, Kilmartin Museum is under refurbishment, expected to re-open in September 2023.
Kilmartin Castle is yours to rule exclusively AS A FAMILY OR GROUP OF FRIENDS!
Kilmartin Castle is the perfect choice for your small elopement, birthday celebration, or family holiday. It is also an ideal luxury stop off for cyclists riding The Caledonian Way. National Route 78 of the National Cycle Network passes through the village of Kilmartin.
Kilmartin Gallery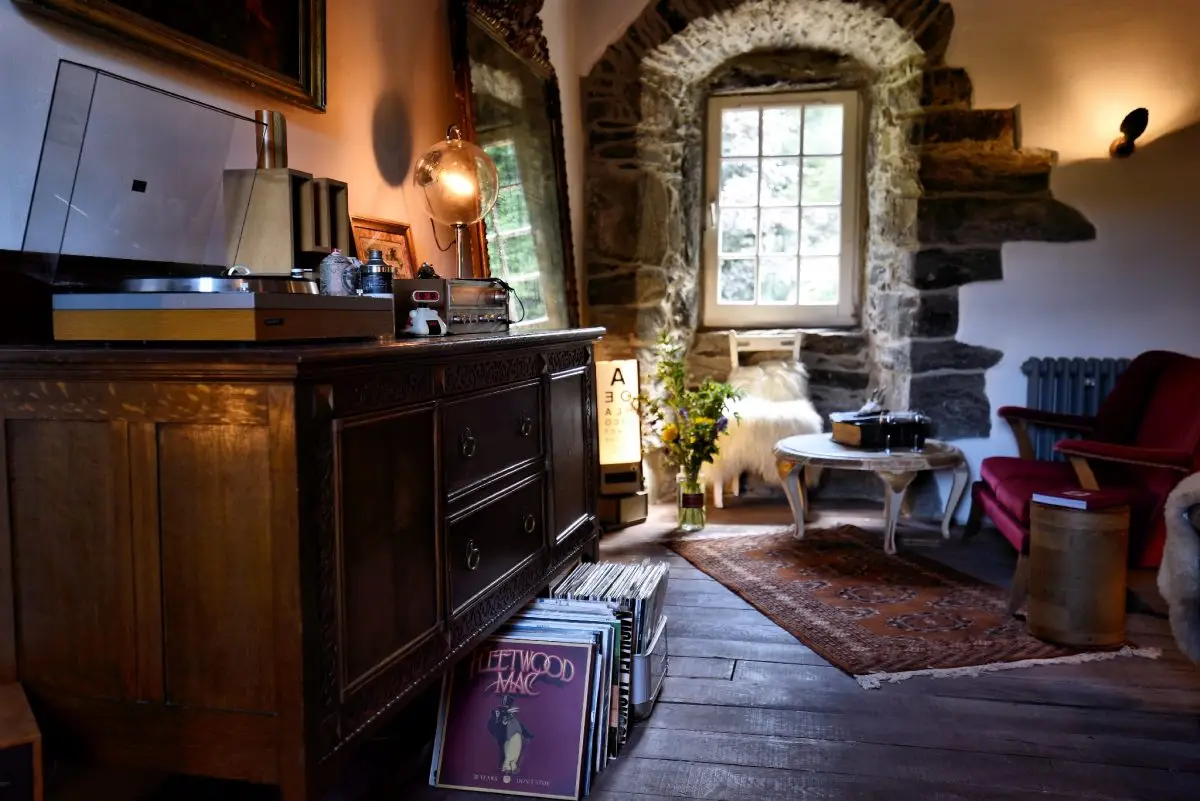 As featured in

It's always smarter to book direct