Choose one of five unique bedrooms, designed to ensure that the rustic charm of our almost 500-year-old castle remains intact. Carefully curated antique furnishings, modern pieces, and original artworks are throughout. Of course, all of our rooms have gorgeous en-suite bathrooms with walk-in rain showers, luxury linens, and Wi-Fi.
Staying at Kilmartin Castle is so much more than a room for the night. We want you to feel at home. The Grand Hall is relaxed, cosy, and informal. Grab a spot on the sofa, sit by the fire, listen to a few records, and enjoy a dram of our local Jura whisky.
IT'S ALWAYS SMARTER TO BOOK DIRECT
Bed and Breakfast
Breakfast is a big table social affair, served in either the castle kitchen or the dining room.
Our menu is ever-changing but always includes high quality locally sourced ingredients like farm-fresh free-range eggs, local outdoor bred bacon, and sausages. Often, we'll throw in daily specials like shakshuka or our homemade baked beans. We always have delicious vegetarian and vegan options too.
Our promise
We are committed to implementing practices that favor the planet.
We are reducing our use of plastics in our bathrooms opting for bespoke refillable pottery created by Glasgow based artist, Claire Henry. Our bathroom products are Faith In Nature. SLS, paraben, and cruelty-free.
We are actively planting new trees on the grounds of Kilmartin Castle.
We use nontoxic wall paints, cleaning supplies and we extensively recycle.
We have the ability to plug in an electric vehicle, should you be driving one.
Pet Friendly
Kilmartin Castle is pet-friendly. Do let us if you are bringing a 4 legged friend along so that we can have their bed ready. A friendly cat 'King Frank' lives on the property but does not have access to the guest rooms.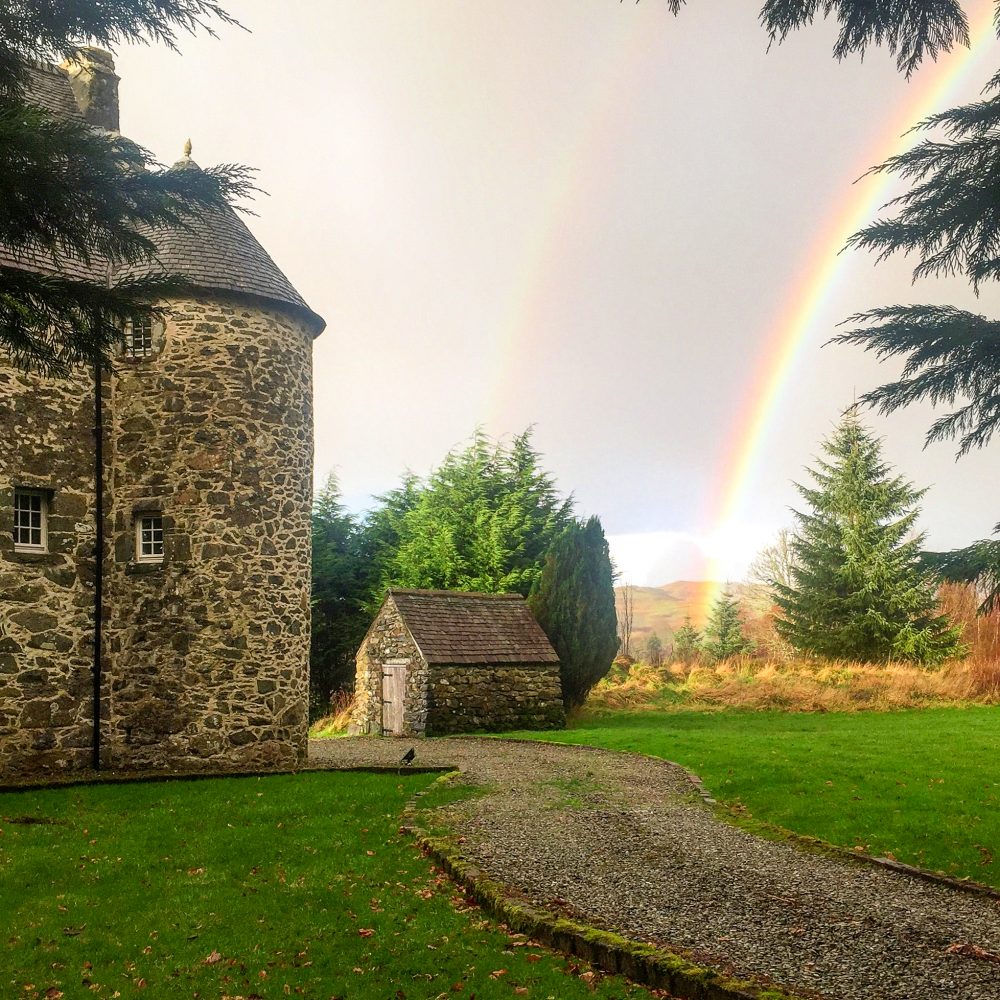 Booking with us
Check-in: 4pm Check-out: 10am
We have a minimum 2-night stay unless booking at short notice, and 1 night is available. We believe the area of Kilmartin deserves to be explored.
It's always smarter to book direct!